Spa Etiquette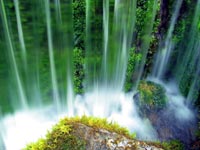 Cancellations
At Panáche, we understand that cancellations are sometimes unavoidable. Should you need to cancel or reschedule your appointment, please notify us 24 hours in advance.
Services
If you have scheduled a spa treatment please plan to arrive 15 minutes prior to your treatment time. This will allow you time to check in, change, and begin the relaxation process. Please let us know in advance of any special conditions we need to be aware of such as pregnancy, high blood pressure, heart ailments, or any condition that may be affected by heat therapies, massage, or skin care.
Pedicures
Please avoid shaving legs for 24 hours prior to your appointment. Feel free to wear or bring a pair of flip-flop sandals, or a disposable pair will be provided to you.
Facials & Waxing
It is highly recommended that you avoid tanning indoors or outdoors for at least 24 hours following a facial or waxing treatment.
Salt Glows & Body Wraps
Please bring a change of undergarments with you to your appointment.
Updos
Please arrive to your appointment with your hair dry. It is also suggested that you wear a button-up shirt or tank top to avoid disturbing the style when changing clothes.
Gratuities
Gratuities are appreciated and solely at your discretion. No cash refunds will be given. Instead, we will issue a gift card for the amount owed.